The SMSC Organics Recycling Facility is now home to two new pieces of equipment. Our facility recently acquired a compost screener and a wood grinder and have already began integrating them into our processes.
These additions are already making a positive impact on our operations. Aside from increasing capacity, the equipment also gives us the ability to work on projects off-site. We can now screen compost and grind wood at our facility while simultaneously doing so in another location. The new equipment also allows us to remain operational when other machinery is down for maintenance. Continue reading to learn more about how this new equipment allows our facility to sort and process materials more efficiently and effectively.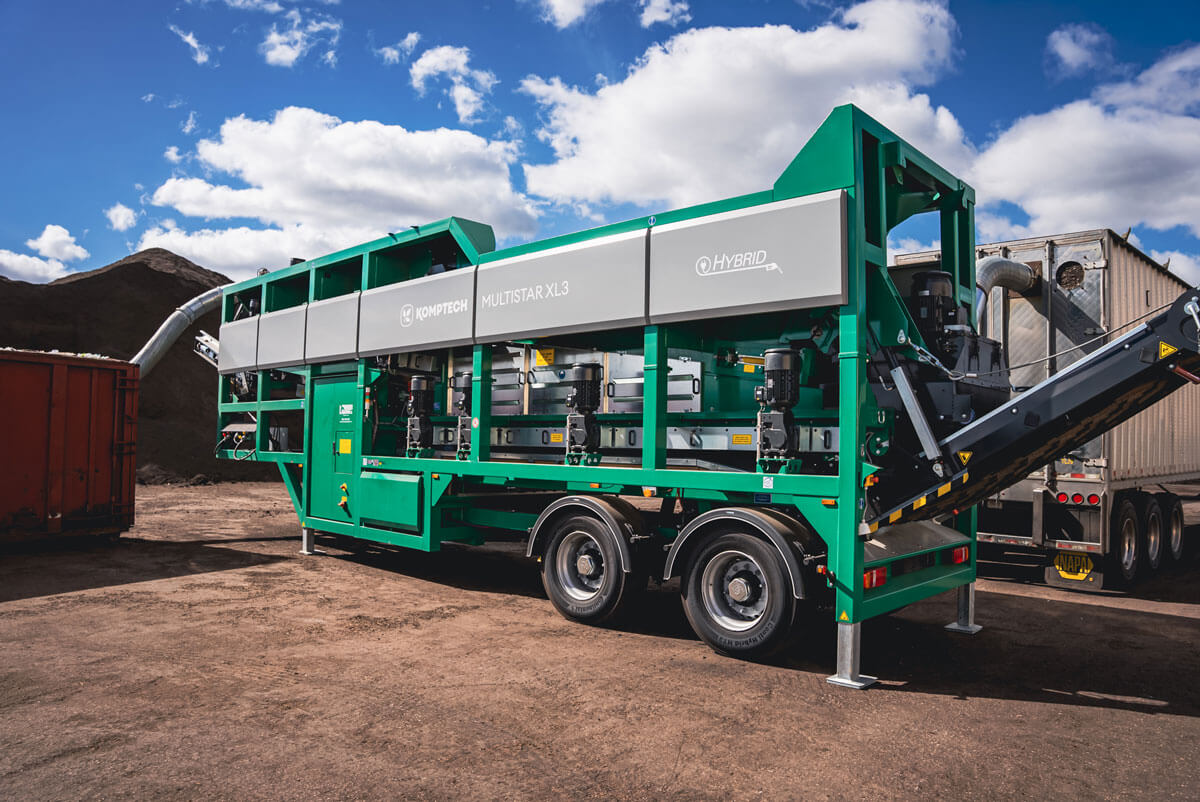 The Komptech Multistar XL3 Star Screener
One of the final steps of our composting process includes screening the material to ensure that it is free from contaminants, such as sticks, rocks, debris, and non-compostable items. This also allows our facility to screen our compost into a saleable size. The screener separates the compost into three different sizes. We use the smallest size for our compost sales. The larger sizes are often added back into the composting process to allow the material to further break down.
To help with the screening process, we have added an additional machine called the Multistar XL3 Star Screener. This impressive piece of equipment can screen up to 400 yards of material per hour. The 22-ton hybrid-powered machine was recently brought over from Germany and has already been put to work at our facility.
The Vermeer HG6800TX Horizontal Grinder
In addition to composting operations, our facility also processes shredded, mixed hardwood mulch. Before the high-quality mulch can be sold, wood is run through a grinder both off-site and on-site. The material is then either added to compost or is dyed or left natural to be sold in bulk at our facility.
After years of working with just one mobile high-speed wood grinder, we have increased our capacity and capabilities by bringing on a new machine. Designed specifically for processing larger materials such as whole trees and large stumps, the new HG6800TX Horizontal Grinder is built to power through tough materials with less operator interaction. In fact, the machine is entirely operated from a remote-controlled device. This allows for increased safety and efficiency.
For the last 10 years, our facility has focused on continuous improvement and growth that has extended through every part of our operations. The new equipment additions are no exception to this, and our team is thrilled to work with these top-of-the-line machines for years to come.